Robotics - AI Blockchain Services
What is Robotics ?
The modern definition of a robot can be an electro-mechanical device which follows a set of instructions to carry out certain jobs, but literally robot means a 'slave'. Robots find wide application in industries and thus are called there as industrial robots and also in sci-fi movies as humanoids.
Growing popularity has made robotic solutions an affordable option for small businesses
Manufacturing often includes repetitive, simple jobs that can be quickly and efficiently performed by machines. While it may seem like something out of "The Jetsons," there are robotic machines, a.k.a robots, that can help your small business by executing recurring tasks, such as applying liquid coatings or moving objects around factories. These machines can also protect against injury by handling dangerous assignments, like cutting or welding metals.
Many small manufacturers assume that robots are out of their price range. But robots have become increasingly affordable as they've grown more prevalent. Several companies even specialize in economical used or refurbished units that can make robots affordable for your business. While robots can reduce labor costs and increase production speed, there are also some pitfalls:
Robots need regular maintenance. Most robot manufacturers offer maintenance training and service plans for an added fee.
Software to run your robots is usually included, but some companies make you buy software from outside sources.
Look for a robotics company that offers a simulation to demonstrate how your robot would operate. This helps you and the robot manufacturer foresee potential issues, so that they can be addressed before the robot goes to production.
Account for the additional amount spent on electricity; robots can cause your bill to jump more than you realize.
Create intelligent machines that think, react and perform tasks like humans.
Our Natural Language Processing Solutions
What can Robotic Process Automation do?
The core capabilities of Robotic process automation include data entry procedures in workflow processes, data extraction from standard databases and routine, static decision-making processes. In other words, the software robots are often deployed to automate the following types of tasks.
To be sure, not all processes will be suitable for automation using RPA. Prior to any RPA implementation, it is a good practice to first conduct a process feasibility assessment. Good candidate processes for RPA usually share some or all of the following attributes:
Data entry (order, invoice, etc)
Post document into system
Run and download reports
Prepare a template
Get user inputs
Reconcile data
Apply static business rules
Read and reply email
And many more
Rule-based
High transaction volumes
Low exceptions
Stable and well-defined processes
Low system change
Structured data and readable electronic inputs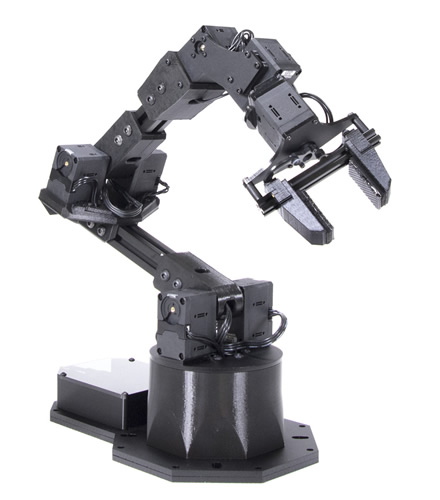 Let's Talk Business
Are you ready for a professional developer who can help you with IT solutions? Do you have questions? talk to AI Blockchain about your business needs.